What Our Customers Have to Say
This system is such a pleasure to work with compared to other machines I have experience with. Much more accurate then the others and simple to use. I look forward to working with my Precision Shaper machine every day. They really treat their customers great and are quick to respond when we have questions

I love it!

— Will Scovel
Scovel MFG Kaua'i HI
Makes more boards, better boards, and more consistent boards

Mike knows his stuff

— Steve Legge
West Coast Board Builders





Great, Magic Boards

The cut is perfect!

— Martin Jeri
JERI Surfboards Kaua'i HI






I can cut all different types of surfboards

The result is very satisfying!

— Teva Bonno
Teva Surfboards Tahiti






We've had the machine 7 years, their customer service is great!

Our boards have never been better!

— Rob Kamp
WRV & Ultralite Surf Virginia Beach






❮
❯
OVERVIEW
(click graphic to explore)
AIRCRAFT-GRADE, LOW-VIRBATION ALUMINIUM
Lightweight, Durable, and Robust Construction
SEAMLESS CONTROLLER
See our software below for more details
DEPENDABLE CUTTERS
Affordable, Relaible, and Easily Replaceable
POWERFUL DRIVES
Cut accurately with ease
3 HOLD-DOWN MODES
See our machines below for more details
Runs on PSD3d or opt to run our system on Shape 3D. Both are optimized to run flawless. You choose
1. Design outline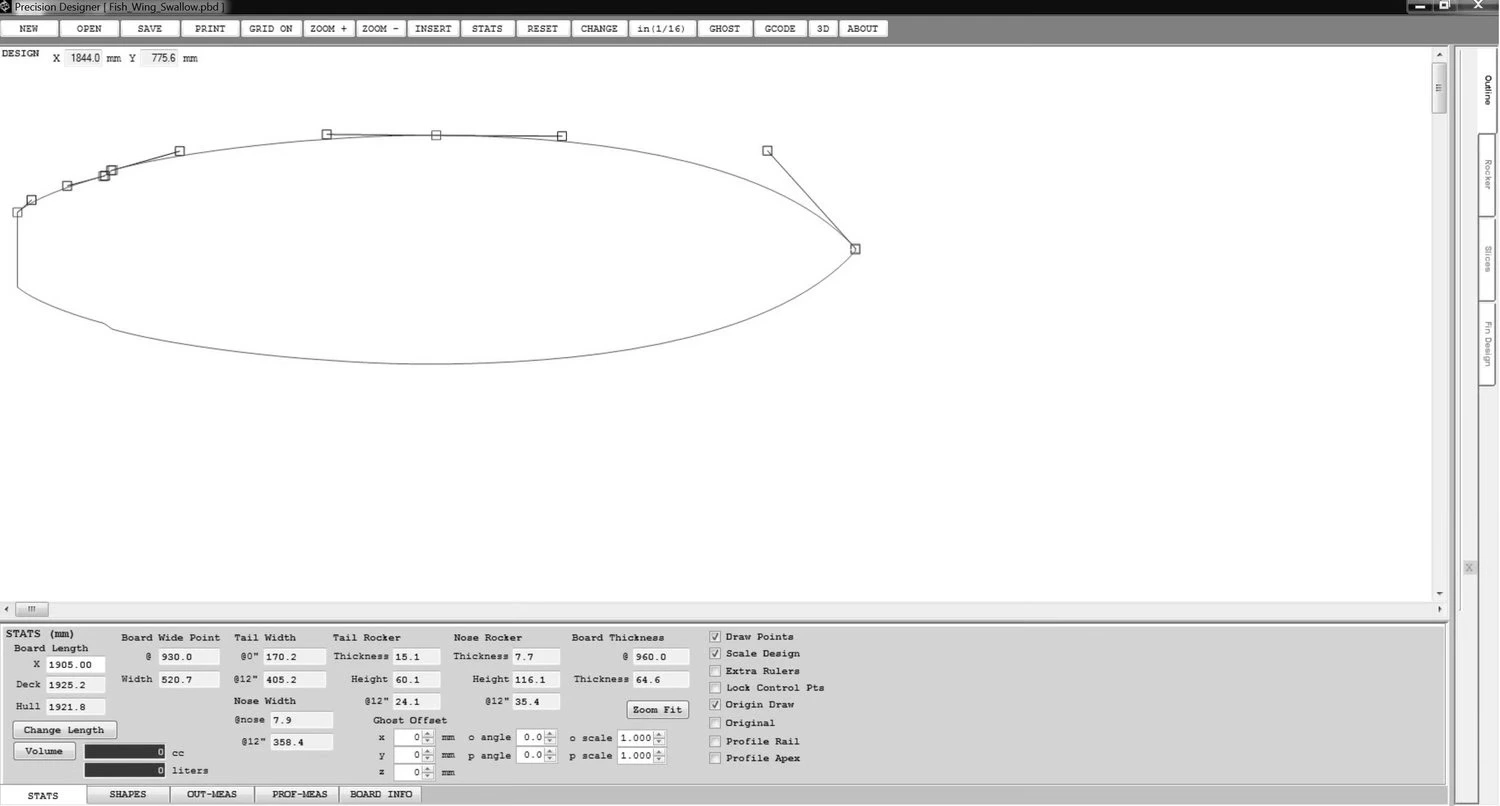 2. Create rocker
3. Shape hull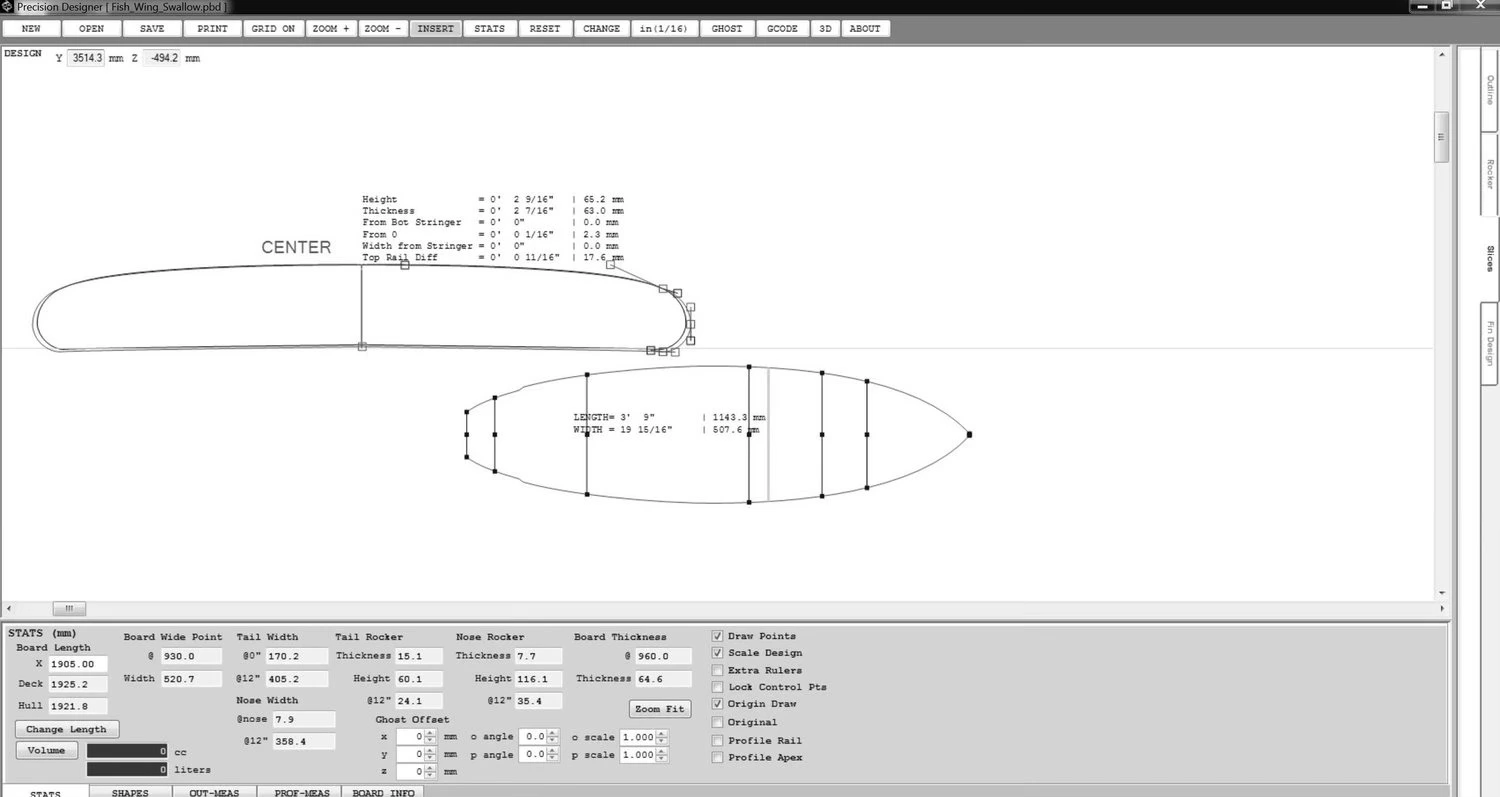 4. View in 3d
5. Generate code to run your precision shaper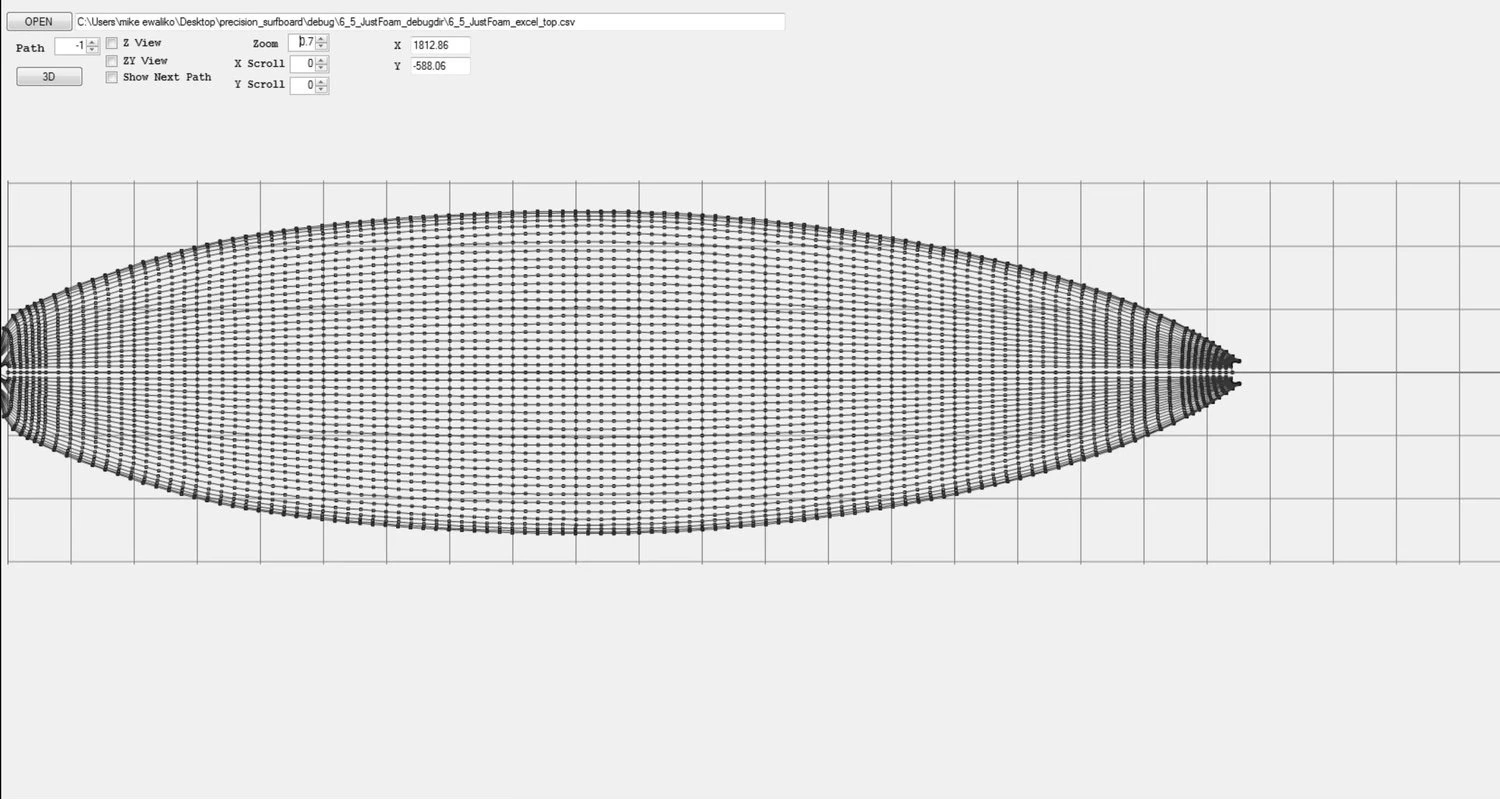 ❮
❯
Fast, Accurate and Simple
The Precision Shaper Systems have a homogenous software program, "Precision Shaper Design" or PSD. Our software is the most user-friendly available in the market, and designed specifically for our machines. PSD offers a fast and simple way to get you from design inception to near finished shaped boards. We developed PSD not only as a design software for shapers, but we also focused on features that ensure quality accurate mills. PSD offers four tool paths options which empowers its users with freedom and flexibility. The Precision Shaper Design 3D can run any 3-4-axis machine. Experienced surfboard shapers, designers, machine operators, and expert developers created this amazing software package. Coded and maintained in-house to provide you ease of mind, excellent support and the perfect union between man and machine. Each Precision Shaper System (Versions 1-88) comes with a single lifetime license.
Contact for software and machine inquiries
---
Have questions? Ready to order? Contact us today!